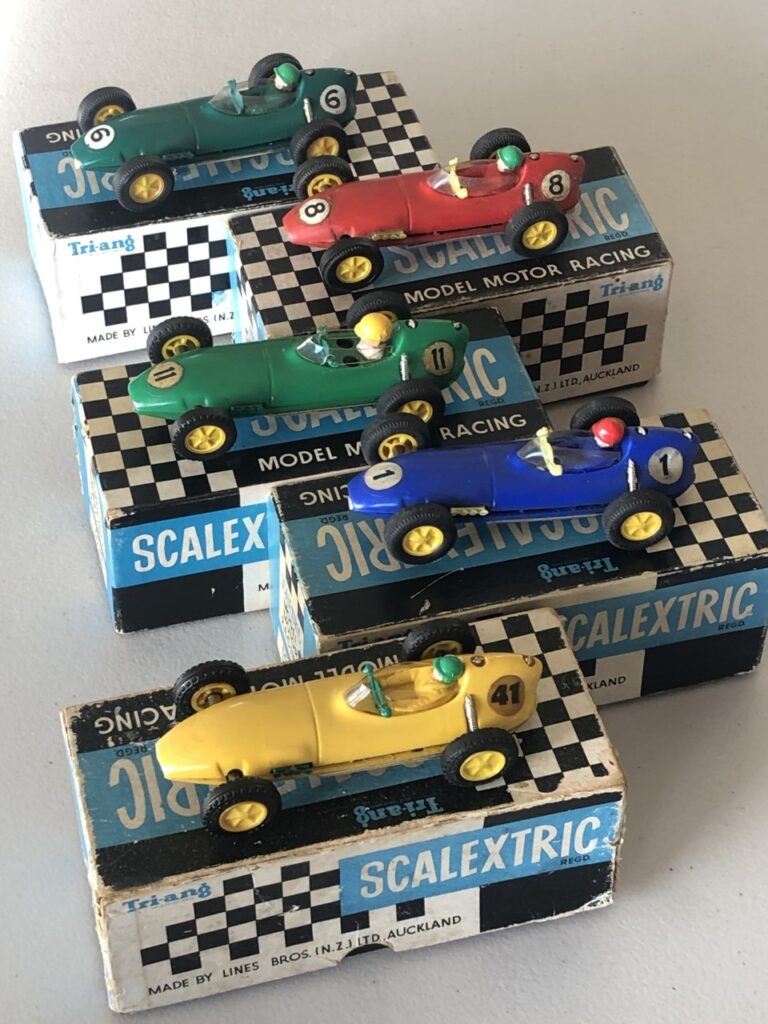 No story reflecting on the history of New Zealand slot car racing would be complete without a nod to the amazing resilience of the Henderson Miniature Motor Racing Club. Started in 1962 in a barn in Swanson, the club then leased land from New Zealand Railways by the railway tracks on the western line approach to Henderson, Auckland, and club members built their clubrooms. The club has never stopped, nor has it left this venue. In the early days at Henderson, Russell Philpott was a revered stalwart of the club. Frank Hellawell remembers him as a great organizer and leader.
"There was racing five days a week for juniors and seniors — fabulous times," he said.
Sure there have been many barren times in later years, when support has dropped to bedrock, but somehow the club has kept going and continues to thrive. It is also one of the few in the country to boast a permanent drag strip along with its challenging main track.